Adopt Texas Instruments TPA3116 chip, NE5532 op-amp. No pop, no audible noise, dead silent when nothing is playing through it.

With a selector that can be switched to a subwoofer bass amplifier or full frequency amp, 100 Watt x 1 @4ohm single one channel amp can drive the most home passive speaker or subwoofer.

Built-in low pass filter for subwoofers with sub frequency control, small simple compact design but practical and powerful.

Advanced circuitry design, built-in speakers protection circuit, solid aluminum chassis for long time use.

Home Hi-Fi mono integrated class d amplifier, Exclusively designed for the customers who pursue HiFi sound; Ship with 19v 90watt power adapter.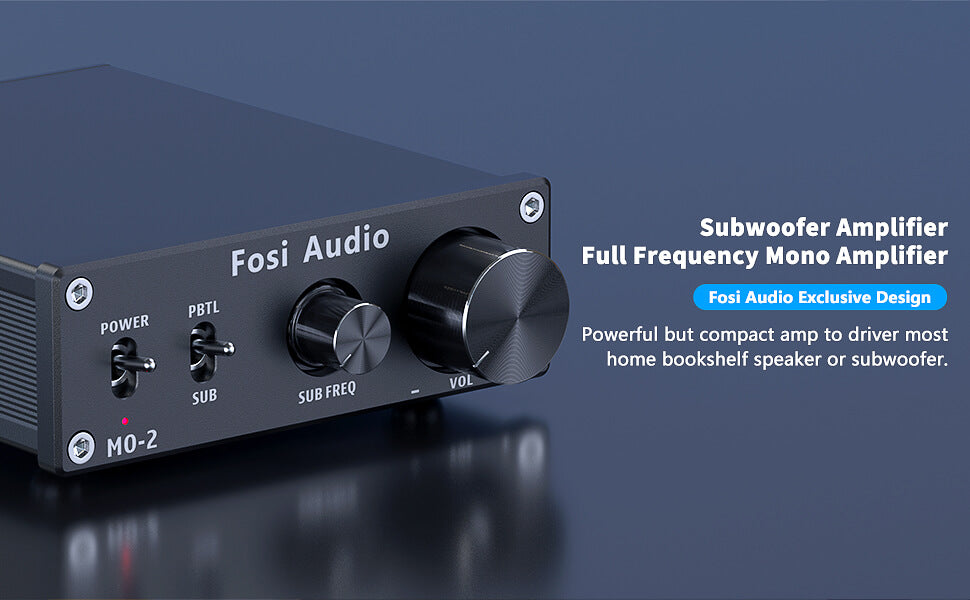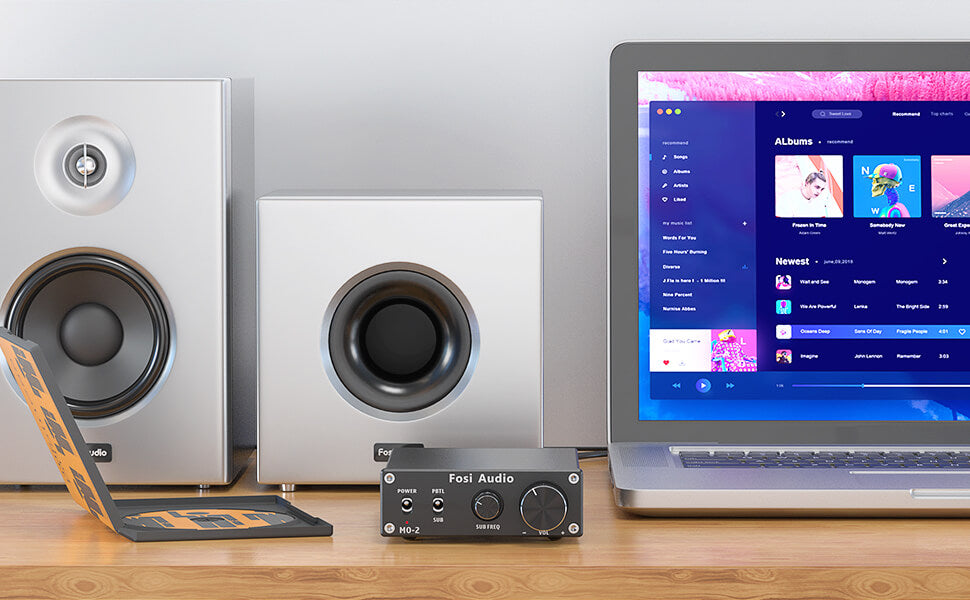 Specifications
| Specifications | Details |
| --- | --- |
| Model | M02 |
| Output Power | 100Watt 4Ohm |
| Full Frequency Response | 20Hz-20KHz(+-3db) |
| Bass Cut Off Frequency Range | 40-300Hz |
| Slope of Bass at Tenuation | -12db slope |
| THD | <0.03% output 1W |
| SNR | >106dB |
| Device Dimension | 119mm x 98mm x 33mm |
| Weight | 1kg |
| DC Input Range | 12-24V |
| Power Supply | 19V 4.5A |

What's in the box?
| Item | Quantity |
| --- | --- |
| Fosi Audio M02 Power Amplifier | x 1 |
| 19V 4.5A Power Adaptor | x 1 |
| AC Cord | x 1 |
| User's Manual | x 1 |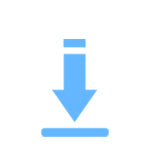 M02 User Manual
Compare with similar items